A Message from the Chapter President
Marguerite Oetting, MD, FAAP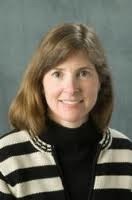 2017 is off to a great start! There have been some big changes in our chapter for this new year. The AAP has hired Michelle Dekker at Iowa Medical Society to serve as our Executive Director. She is learning the ropes very quickly with the support of our national organization. Her position at IMS also means the chapter has access to IMS resources, so we are very optimistic about this relationship. We have also hired Steve Scott as our lobbyist, and he is helping us navigate a very busy legislative session. Jane Brumbaugh completed her term as Secretary of the Board of Directors. We thank Jane for her service to the organization. Marianka Pille has taken on the role of Secretary. Stacy Wagner has joined the Board as a new member to complete our team.
The legislative session is underway. This is looking like a very active session. The change in control of the senate, both at the state and national levels, has altered the climate on the Hill, and we are working hard to educate and advocate about children's issues. Right now, we are working to oppose HF 7, which would permit a "personal conviction exemption" from mandated vaccines for school entry. We are also educating legislators about neonatal CMV screening. Budget discussions have not begun in earnest, but we expect to be very active in support of funding for children's programs, particularly Medicaid and 1st Five. We will occasionally send out an email asking you to contact your local legislators regarding an issue.
One of my primary interests this year is getting members more involved. We have been engaging experts in our state to develop responses to legislation. Nathan Boonstra and Jody Murph, our Immunization Chapter Champions, developed the response to HF 7. Another example is our CMV response, which was developed in less than a week by Drs. Moodley and Price, Pediatric Infectious Disease specialists at Blank and UIHC respectively, our EHDI Chapter Champion, Andrea Reasoner, and Richard Smith, Pediatric ENT at UIHC. Dr. Pete Wallace will be mobilizing senior chapter membership to respond to legislative actions as needed. We will need everyone this year, so if you would like to be involved, please email us at iowachapteraap@gmail.com.
Be vocal and advocate for kids!
Respectfully,
Marguerite