Iowa's 1st Five Healthy Mental Development Initiative
Conversations in Caring for Our Youngest Patients: Save the Date!
Session topics include:  1st Five basics, early childhood developmental surveillance and screening, autism spectrum disorder, interventions for challenging behaviors in children birth to five, overcoming challenges to providing primary care in rural Iowa, the impact of abuse on child development.
Friday, May 31 2019 | Osceola, Iowa
Click here for more information!
1st Five Healthy Mental Development 
Iowa's 1st Five Healthy Mental Development Initiative builds partnerships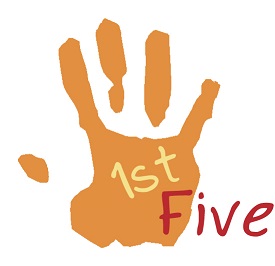 between physician practices and public service providers to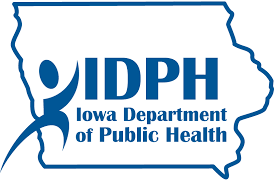 enhance high quality well-child care. 1st Five is a program that supports primary care providers in performing developmental surveillance and screening in children ages 0-5 years. When a concern is identified, the providers may refer the child to 1st Five for care coordination and connection to local resources. The 1st Five care coordinator then follows up with the provider on the child's status.
Early identification and intervention for developmental delays is crucial to children's outcomes later in life. Children's development is essential to school readiness and overall well-being. The American Academy of Pediatrics recommends that developmental surveillance be incorporated at every well child visit. In addition, standardized developmental screening tests should be administered regularly at the 9, 18, and 24 or 30 month visits (AAP Policy Statement 2006).
In Iowa, over 90% of children ages birth to five years are seen by a primary care provider, putting providers in key position to play an important role in supporting healthy development in children. Also, local 1st Five agencies are familiar with community resources and providers and help families to access the care that their child needs.
1st five Objectives
The four main objectives of 1st Five Healthy Mental Development Initiative are to:
Increase the number of primary care providers who are using a standardized developmental screening tool to identify children who are at-risk or need low level interventions.
Provide infrastructure building activities such as working with primary care providers and nurse managers on the implementation of developmental surveillance and screening.
Educate EPSDT providers and other community providers to increase the knowledge of the importance of developmental screening and social determinants of health.
Provide care coordination services to families and provide feedback on referrals to primary care providers.
Visit the 1st Five welcome page for more information for parents and professionals.
1st Five Lunch and Learn Webinar Series
In cooperation with the University of Iowa College of Nursing and Carver College of Medicine, Iowa's 1st Five Healthy Mental Development Initiative offers free, lunch & learn webinars each month. The purpose of this education series is to help providers and their staff better identify and treat developmental delays in children, assess family risk factors, and refer to a 1st Five team to meet the family's needs. To view a list of upcoming topics, and to register, see the following document.